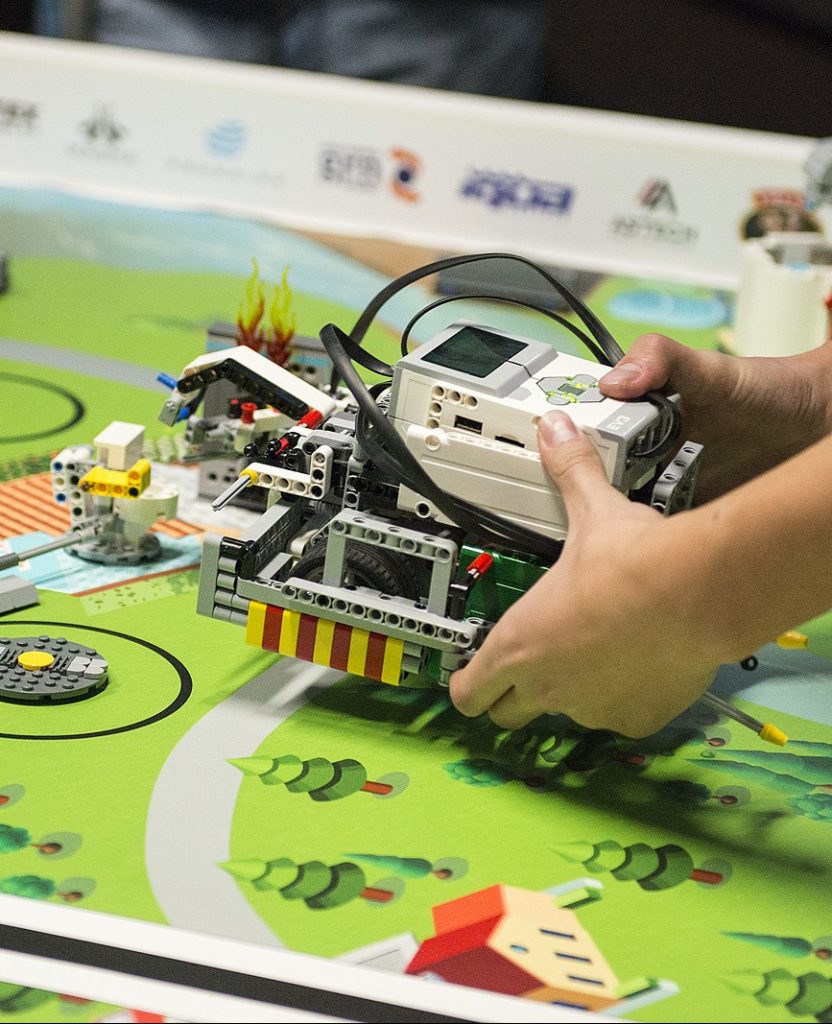 The Robot Game is one part of every season challenge. In the Robot Game, your team will:
Identify Missions to solve.
Design, build and program a LEGO® Robot to complete the Missions.
Test and refine your program and design.
Your Robot will have to navigate, capture, transport,
activate, or deliver objects. You and your Robot will only
have 2½ minutes to complete as many Missions as
possible. So, be creative!
MASTERPIECE Robot Game Rulebook – This important resource will provide an outline of the challenge, the Missions, the allowable hardware and software requirements, Robot Game rules, and field set up.
MASTERPIECE Challenge Updates & Mission Model Building Instructions – After your team has taken a deep dive into the Robot Game Rulebook, you will want to continuously check the challenge updates. This will help clarify aspects of the challenge as teams get into the new season. You can also find the building instructions for the Robot Game mission models.
Mission Model Building Instructions
How do I build the Mission Models?
Sort the LEGO element bags (found in your Challenge Set box) by bag number. They are labeled.
Match the bag numbers with the corresponding bag numbers below.
Open the correct pdf files and have an awesome time assembling the models. We strongly recommend opening one set of bags at a time so elements are not mixed up.
Have fun!
Missing LEGO elements?
Visit the missing parts/customer service page of the LEGO website, identify missing element(s), and order.
Or call 1-800-422-5346 (US/CAN) and a rep should be able to help. Team/ Volunteer must mention FIRST LEGO League.


* Bag 4 has extra pieces that will not be used. Teams – Check out Mission 4 to find out what to do with them. Volunteers – Keep those unbuilt with the kits
Bags 15 (Precision Tokens and Season Tags):
– Teams should consult the Robot Game Rules to find out how to the red Precision Tokens are used! Season Tags are use to keep and commenate the season!
– Volunteers building competition kits can just leave bag unopened.