Location: James Madison University - Festival Conference Center - 1301 Carrier Drive - Harrisonburg, VA 22807
Add to Calendar: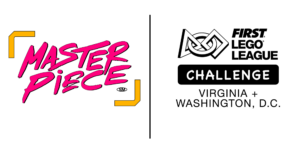 Looking to participate in this event as a FIRST LEGO League Challenge team?
– Teams advance to this event from a FIRST LEGO League Challenge Qualifying Tournament in Virginia and Washington, D.C.
Looking to join the fun as a volunteer?
– Volunteers are the key behind a successful event!  It is a wonderful way to give to an inspiring event and learn more about the program.
– Volunteers should be 14 year of age or older.
– Register to volunteer HERE
– New volunteers should register with FIRST.
– Returning volunteers will be prompted to log into their FIRST account.
Looking to visit and check out the event?  Events are free and open to the public.