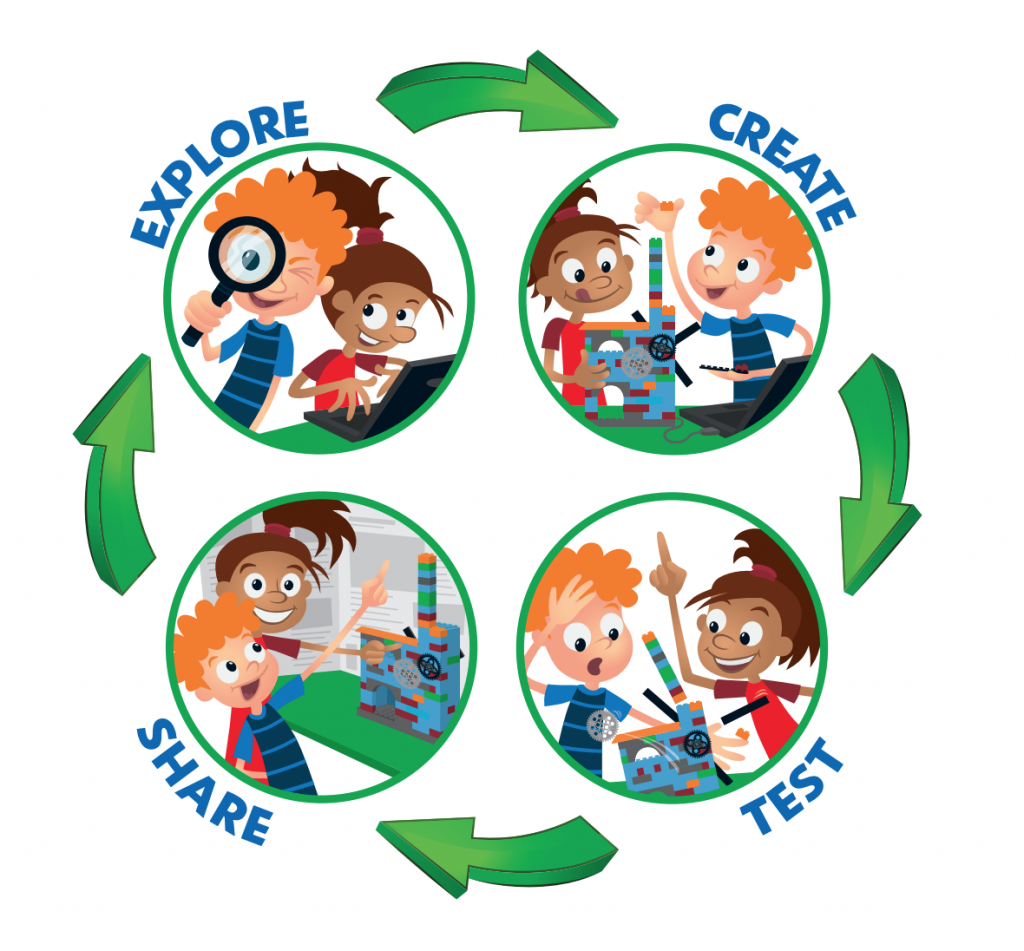 Teams have learned so much about the season challenge and Core Values. The Show Me Poster is their chance to show off everything they have learned.
Your poster should have three main parts:
Explore
Create and Test
Share
Teams can use words, drawings, and photos on their poster. They can add printouts of their code from the LEGO Education Spike Essentials or WeDo 2.0 Documentation tool or pictures of their team working together. They can also attach small objects.
Show Me Poster
During the pandemic, can teams who are not meeting in person create a digital poster?
Team can create a digital "Show Me" poster. For more guidelines and ideas on how that works, check out this resource. Teams will just submit a link to the digital poster for the event.
For a physical poster, how big should the Show Me poster be? How can it be submitted for a remote Festival?
Posters should be approximately 22-in. x 28-in. (flat) or 36-in x 48-in (tri-fold) poster board. If submitting the poster, the team will take a picture (the higher resolution, the better). The coach will upload this picture via a form sent by VA-DC FLL. Reviewers will be able to check out the picture before meeting with the team on the day of the event.
Does the team have to have a presentation prepared?
Teams should be prepared to introduce themselves, but a formal presentation is not required. Reviewers will ask the team if they have anything they would like to share at the beginning of session. If the team has a presentation, they will be able to be able to share it then. A coach can share their screen if they have a visual presentation or the team can use the "Show Me" poster. Presentations should be limited to 5 minutes.